Honorary Members
Chuck Vaydik

Chuck Vaydik was born in Wyandotte, Michigan in 1917. After finishing high school and serving in the Royal Air Force during World War II, Chuck moved north to Yellowknife in 1946. There he became an active prospector, which became his life long passion. Chuck was also an active member of the Yellowknife community, donating his time to organizations such as the Boy Scouts and the junior hockey league. In 1967, Chuck helped to found the NWT Chamber of Mines where he was an honorary member until his passing in June 1995.

Bob Spence

Bob Spence was born in Regina, Saskatchewan in 1923. He served both in the Royal Canadian Air Force and Army during World War II. After the war Bob received a degree in mining engineering from Queen's University. Bob moved to Yellowknife in 1964 to take a job as Superintendent of Exploration at Giant Mine, a position he held for nearly 20 years. He was a founding member of the Chamber of Mines in 1967 and was involved with many boards and societies in Yellowknife until his death in 2005.

Shorty Brown

Clarence "Shorty" Brown was born in Yorkton, Saskatchewan in 1930. He moved to Yellowknife in 1951 to play for the Town Indians hockey team. He left Yellowknife for a stint in the Netherlands where he played for the national team and met his future wife Engelina (Mickey), Shorty moved back to Yellowknife in 1957. Shorty was involved in the mining industry by supplying mines around the territory through his company Precambrian Mining Services which would later become Bellanca Developments. Shorty was inducted into the Order of Canada by Governor General Adrienne Clarkson in 2004.

Gren Thomas

Grenville "Gren" Thomas was born in Wales in 1941. He came to the North as a young mining engineer in the mid-1960s to work at Giant mine. By the mid-1970s Gren had left Giant mine to focus on exploration. Gren's companies Highwood Resources and Aber Resources identified numerous mineral deposits in the NWT including the Thor Lake rare metals deposit, the Sunrise Lake massive sulphide deposit and the A-154 and A-418 diamond pipes that are now the main ore bodies of the Diavik diamond mine. Gren now lives in Vancouver and continues to be active in the exploration industry.

Brian Weir

Brian was born in British Columbia and graduated from UBC in 1964 with a BSc in math and geology. With exploration and mining experience gained in the south, in 1973 Brian spent a year at Terra Mine at Great Bear Lake. Brian started his own contract and consulting company, Barrenlands Exploration Services, working across the North. He staked the world's oldest known rocks, the Acasta Gneiss, with Walt Humphries. In 1987, he teamed up with Mike Magrum and Max Braden to form Northern Geophysics. When the diamond rush started in 1991, Brian was one of the first to get crews out into the field staking claims for De Beers and countless other companies. He was actively involved in creating the outdoor mining display at the Yellowknife Airport. Brian passed away in 2007.

Tony Keen

AJ "Tony" Keen was born and educated in England, he graduated in mining engineering from the Camborne School of Mines in Cornwall, UK in 1964. Tony joined Cominco Ltd. and spent nearly 20 years north of 60. During this time he was manager of Con, Pine Point and Polaris mines. Tony is a past winner of the Canadian Institute of Mining, Metallurgy and Petroleum's J.C Sproule Memorial Award for his "Contributions to mining in the high arctic and his commitment and participation to developing the north." Tony is also a past Director of the Chamber of Mines, a Fellow of Engineering Canada and a past member of the International Arctic Mining Advisory Council.

Mike Vaydik

Born and raised in Yellowknife when it was very much a gold mining town, Mike's early education was in the field working with mining and oil and gas companies, or under the wing of his prospecting father, Chuck, a founder of the Chamber of Mines in 1967. Mike managed the NWT & Nunavut Chamber of Mines for 14 years until 2010. He continues to be a director of the NWT Mine Heritage Society, and lives in Yellowknife.

Lou Covello

Lou Covello came north in the early 1970s to work for the Geological Survey of Canada, and then for Noranda as an exploration geologist. He opened his own consulting business in 1981, which grew to become Aurora Geosciences in 2000. Over the last four decades, Lou has become an outspoken advocate for the mining and exploration industry. He's seen mining and exploration in the North change, and not always for the better. "I believe that for human practical purposes, our so-called non-renewable resources are in fact infinite and only limited by the crust of the earth, and the main limitations on finding new deposits are human, and that's the amount of resources – time and resources – and intellectual capital that we spend on the problem."

Peter Tapatai
Peter Tapatai is the founder and President of Peter's Expediting Ltd. Mr. Tapatai has many years of experience in community consultation, media, logistics and expediting, and general management. He has been a leading Nunavut business person for many years, and has an excellent understanding of the territory's political, business and transportation environments. Mr. Tapatai has been a vocal supporter of our industry and was an instrumental figure in the development of the Meadowbank gold mine in Nunavut. The Baker Lake entrepreneur provides expediting and transportation services to the Meadowbank mine, along with significant work on a local, regional and territorial level.
Knud Rasmussen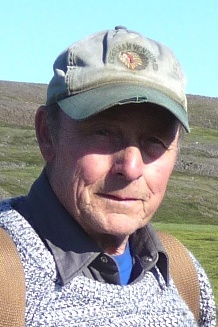 Knud Rasmussen immigrated from Denmark to Yellowknife in 1959. He built up 45 years of drilling, blasting, and mining in the NWT, operating 6 small-scale mining operations close to Yellowknife (Long Lake, Ptarmigan, Cassidy Point, Gordon Lake-DAF Group, Dome Lake, and Myrt Lake). He collared mine shafts at Lupin and at Con mine's Robertson shaft and did collar work for Treminco mine. Knud blasted the first 2 discovery pits for mini-bulk samples at Snap Lake in 1996 for Winspear, and oversaw quality control for the next 2 pits at Snap Lake in 1997. He also retrieved a bulk kimberlite sample from the Doyle dyke south of Kennady Lake. Knud still has hopes of advancing his copper project southwest of Kugluktuk.
Dave Nickerson

Dave Nickerson is a mining engineer who has been in the NWT since the early 1960s. He has had a varied career in mining and exploration, with an important diversion into politics first as an NWT MLA and then Federal Member of Parliament for the NWT. Dave also served as the Chairman of the NWT Water Board from 1988 to 1994, before returning to his original passion, exploration and mining. He continues to be very involved in all facets of the industry, from the boardroom to the classroom, and on the land prospecting. Dave holds a Bachelors degree in Mining Engineering from the University of Birmingham, a Masters degree in Mineral Exploration from Laurentian University and has taken Post-Graduate Courses in Mineral Development and in Legislation Strategy at McGill University, Montreal.
Michael J. Hardin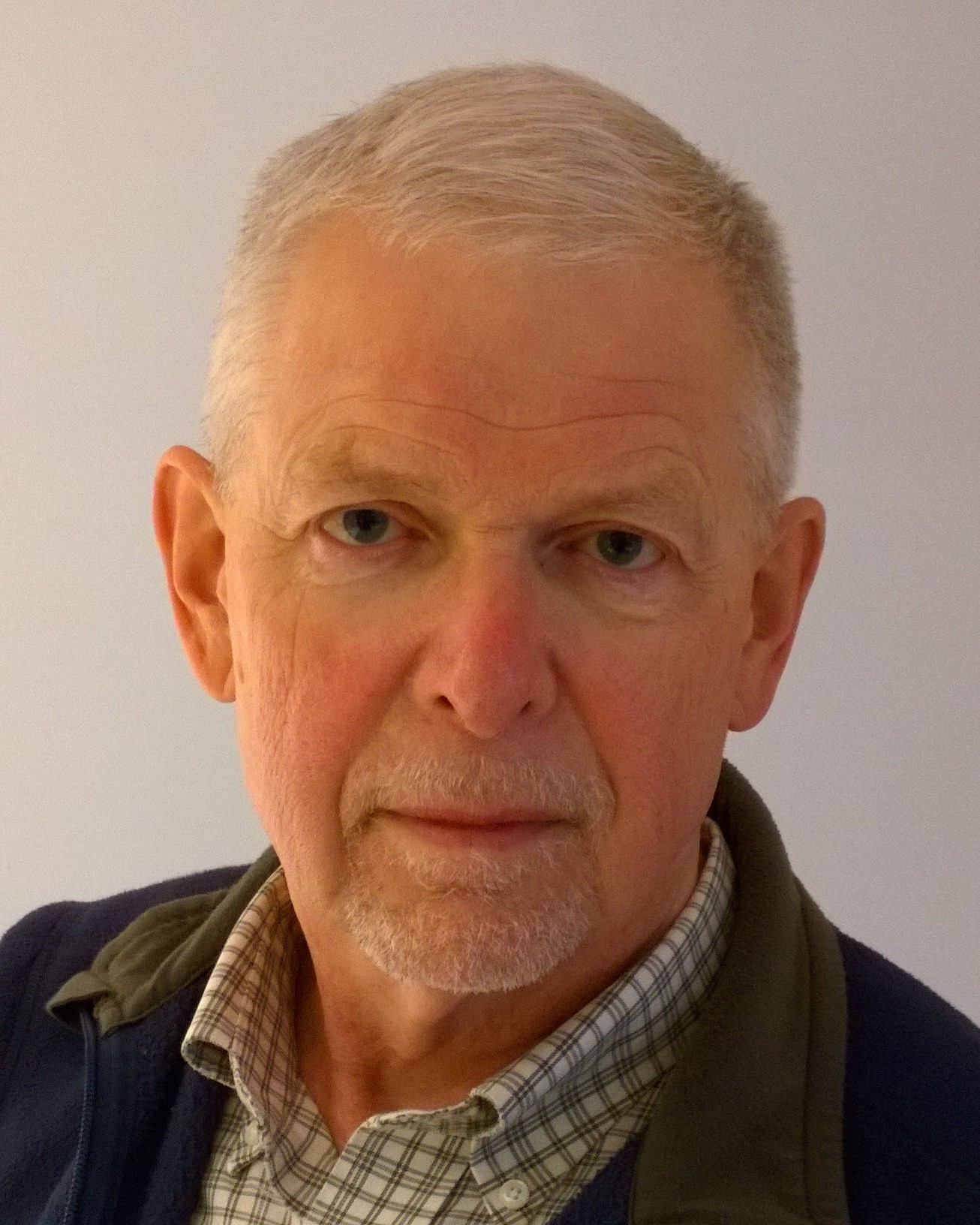 Michael J. Hardin has been involved in northern resource law for more than 35 years, providing legal and strategic advice to explorers, operators and mineral industry associations. His nomination as an Honorary Member of the Chamber recognizes his noteworthy contributions to the efforts of the NWT & Nunavut Chamber of Mines to ensure that the statutes and regulations governing the minerals industry in the NWT and Nunavut will promote responsible resource development, and achieve the corresponding environmental, economic and social goals. Mike has provided legal advice and analysis on numerous legislative and policy developments of importance to the industry, from the early 1990's onward, including: the Northwest Territories Waters Act and regulations; the Canadian Environmental Assessment Act; the Mackenzie Valley Resource Management Act throughout its existence and its implementation by the MVRMA Boards, including numerous submissions to the federal government, and the preparation of detailed reviews and recommendations up to 2016; the Nunavut Waters and Nunavut Surface Rights Tribunal Act, including submissions to the House of Commons and Senate review committees; the Nunavut Planning and Project Assessment Act, providing invaluable analysis of industry concerns in relation to early drafts, and continued guidance throughout the ensuing extensive discussions with the federal government culminating in the final version of the legislation; the joint exploration and mining industry associations' detailed submission to the federal Minister's Special Representative, Neil McCrank, in relation to his July 2008 report entitled "The Review of the Regulatory Systems Across the North"; and other federal and territorial legislation including the Northwest Territories Surface Rights Board Act, the NWT Wildlife Act, and the Northwest Territories Devolution Act.