Best Practices
Diamond Drilling in Permafrost/Arctic Conditions
The goal of NWT and Nunavut's resource exploration industry is to complete diamond drilling programs as quickly and cost effectively as possible – for production efficiency, safety, and protection of the environment. There are huge costs around diamond drilling in the North but very little understanding of the technical aspects. This begs for technological innovation and an examination of expertise in the area.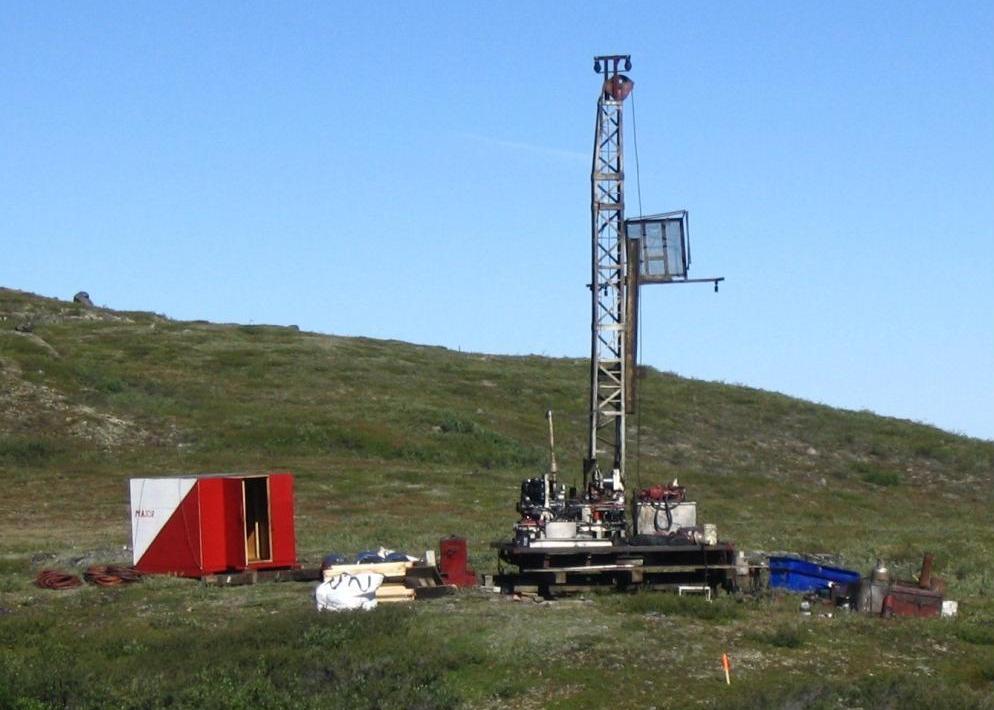 The "Alternative Diamond Drilling in Permafrost/Arctic Conditions" workshop was hosted by the NWT & Nunavut Chamber of Mines in Toronto on February 19 - 21, 2013. This innovative program focused on issues and challenges to drilling for resources in the Arctic. The workshop brought together experts in the diamond drilling industry with direct experience operating in the North. The goal was to discuss the latest innovations around operating in Arctic conditions, and possibly derive new ideas for piloting and/or testing these technologies.
Key themes for the workshop included: Production Innovation; Drill Site Management (Environmental Stewardship) and; Arctic/Remote Site Safety. The roundtable discussion resulted in a recommended action plan highlighting how to move arctic drilling research and innovation forward. Among the outcomes was the formation of a working group to identify and compile a list of arctic drilling best practices.
Energy Conservation
Our mines are northern leaders in energy conservation, and well they should be given the costs of fuel at their remote sites.
Our remote northern communities must generate their own power as they are generally far off the power grid. This means burning diesel fuel to power generators for their needs.
Similarly, our remote northern mines are also far off the power grid, and must create their own electricity. However, our mines have taken added steps to improve the efficiency of diesel power generation and to use alternative energy sources.
All of our new mines now use heat recovery systems to extract what would otherwise be waste heat from the diesel engines and from the diesel exhaust (see photo). This is used to heat hot water/glycol systems that heat mine buildings. As a result, our remote northern mines are able to approximately double the efficieincy of their diesel power plants compared to northern communities that do not use heat recovery systems. This helps reduce fuel consumption and costs.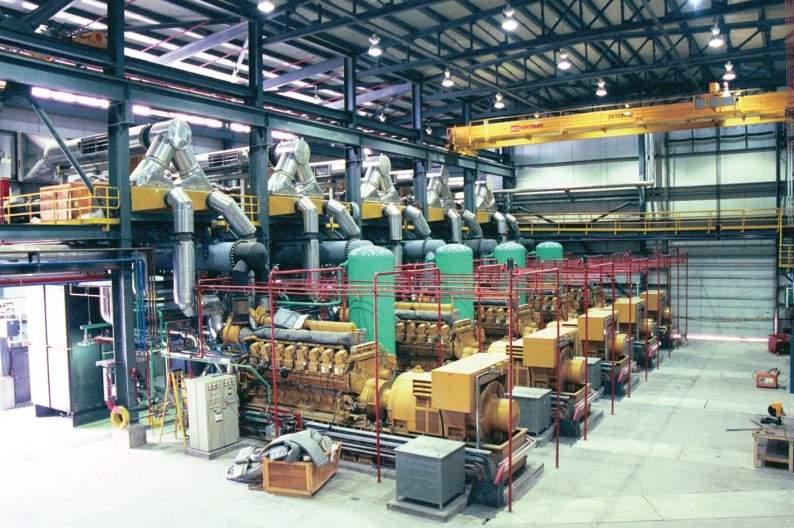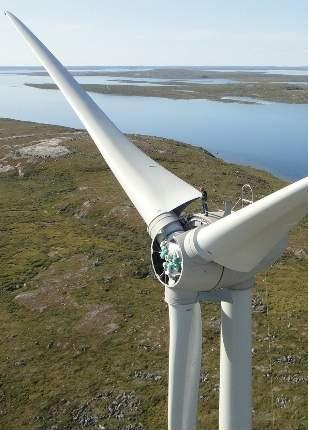 In addition, one mine - the Diavik diamond mine - has constructed four large wind generators (photo) at their mine site to help displace the amount of diesel required to be purchased, transported, stored and eventually burned. They are one of only a handful of mining companies globally to use wind power. Diavik has received several awards for their innovative work. In 2013, Diavik received the Canadian Wind Energy (CanWEA) 2013 Group Leadership Award for their work. In 2016, they received the Energy and Mines World Congress "Best use of Wind in Mining < 50 MW". More details on Diavik's wind power project, including a video, are found on their website here.
The Ekati mine's energy conservation initiatives were described in a 2017 newsletter of Natural Resources Canada, here.
Exploration is also seeing energy conservation.
Avalon Advanced Materials was recognized in 2016 by the Energy and Mines World Congress for installing and operating a renewable energy system at the mining exploration stage that integrated diesel generator, battery bank, inverter system and solar panels at their Nechalacho project, NWT. The company acknowledges with thanks that the NWT government gave some financial and technical assistance. The initial impetus was the idea that the system would enable operating the camp for short periods off the batteries and thus saving diesel consumption. This was achieved but far greater savings in diesel consumption were achieved because the battery bank enabled safely moving from the non-electric inefficient diesel heating system to improved high efficiency tent heaters. These heaters required reliable pure electrical power for digital controls.
60 years of Mine Rescue
June 10, 2017 marks the 60th anniversary of the Northwest Territories and Nunavut Mine Rescue Competition. In 1957 the mines were federally regulated; and fortunately for us Steve Homulos and Fred Dunn saw the need to bring mine rescue competitions to the north. September 1957 hosted four teams, including three gold mines from the Yellowknife area and one uranium mine from Great Bear Lake. This year eight teams are expected to participate in the 60th anniversary competition, including one from northern Ontario. The winners will go on to compete in Fernie, BC where they will compete against winning teams from Manitoba, Saskatchewan, Yukon and the Northwestern United States.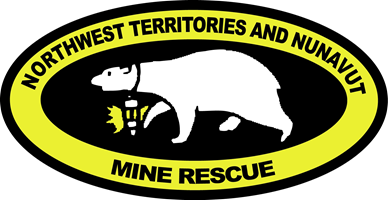 Mine rescue in the Northwest Territories and Nunavut has always stood apart. It is one of few mine rescue programs that was developed proactively instead of reactively to a catastrophic event. It also accommodates both surface and underground competitions, where as some other jurisdictions only offer underground. When you ask competitors what really stands this competition apart, the answer is quite simple: cooperation. In the days leading up to the big competition, the teams gather in Yellowknife to train together. Each team brings a skill set or topic to instruct, others may bring in a formal instructor at their own cost to share valuable knowledge with the other teams. All the teams work together to collectively increase the skill level of all teams before going to battle for the coveted trophy and bragging rights on competition day.
On June 10, 2017 come out to the Yellowknife Multiplex arena and field house parking lots to watch the skill of our Mine Rescue Teams and enjoy the Chamber of Mines BBQ. The conviction, training and skill these teams have ensures confidence by all miners that should something happen, they will be rescued.