You are here!
Archive by category "Industry Events"
Industry Events
Come Celebrate NWT Mining Week, June 11-16! Attend FREE Yellowknife events: Annual Mine Rescue Competition and the NWT Miners' Picnic. Click for more

The Nunavut Mining Symposium attracts professionals from Inuit organizations, regulatory agencies, various levels of government, and exploration and mining companies. Events include conference sessions, a one-day trade show, hospitality suites, entertainment, and a gala dinner and awards evening to celebrate the mining and exploration industry in Nunavut.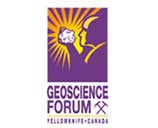 The Geoscience Forum  provides an intimate setting for the exchange of information on Mineral and Petroleum Exploration, Mining Activities, and Government and Academia Geoscience Research in Canada's north. The 2011 Yellowknife Geoscience Forum attracted just over 800 delegates. Plan to attend the 40th Annual Geoscience Forum scheduled for November 13-15, 2012.
Visit: www.miningnorth.com/geoscienceforum or Click here for more information.